BEST QUOTES TO USE ON YOUR FAMILY FROM HOME ALONE!
Property Of The Walt Disney Company
Are you like me? Do you quote movies ALL THE TIME? Two of the most QUOTABLE Christmas Movies ever has gotta be Home Alone & Home Alone 2: Lost In New York!
Twitter user @ Tiffanee_Dawn asked her followers "Are there any lines for Home Alone 1 or 2 that you quote all the time?" And her responses BLEW UP!
Here are the BEST QUOTES from Home Alone 1 & 2 that you need to say to your family over the holiday:
"Fuller! Go easy on the Pepsi!" (ANY and EVERYTIME you see someone drinking Pepsi like nobody's business, you're required to say this!)
"Look whatcha did ya little jerk!" (Anytime someone slightly messes up or spills a drink)
"Kevin! You're such a disease!" (Only works if you have an annoying family member named Kevin)
"Buzz, your girlfriend... Woof!" (When your brother brings back a home CREATURE of a girlfriend.)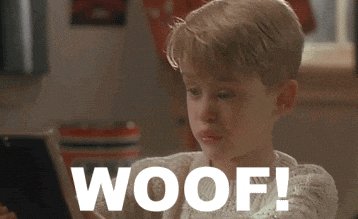 "Credit Card? You got it!" (Anytime you go to pay for ANYTHING between December 20th-25th)
"Don't you know how to knock, Phlegm Wad?" (When your drunk uncle walks in on you sitting on the toilet)
"Right in the schoz!" (When you witness your dad punch his brother in the nose in the front yard)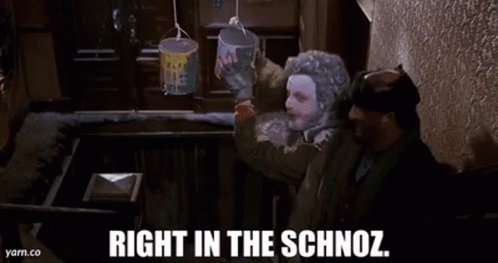 "Keep the change, ya filthy animal." (When you tip your waitress at Denny's, obviously!)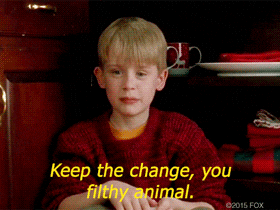 "I wouldn't let you sleep in my room... If you were growing on my A*S!" (When your little cousin asks if they can spend the night in your room with you.)
And of course:
Gif credit: Giphy.com, Tenor.com
Credit: 20th Century Studios (The Walt Disney Company)
More From Cat Country 107.3 and 94.9