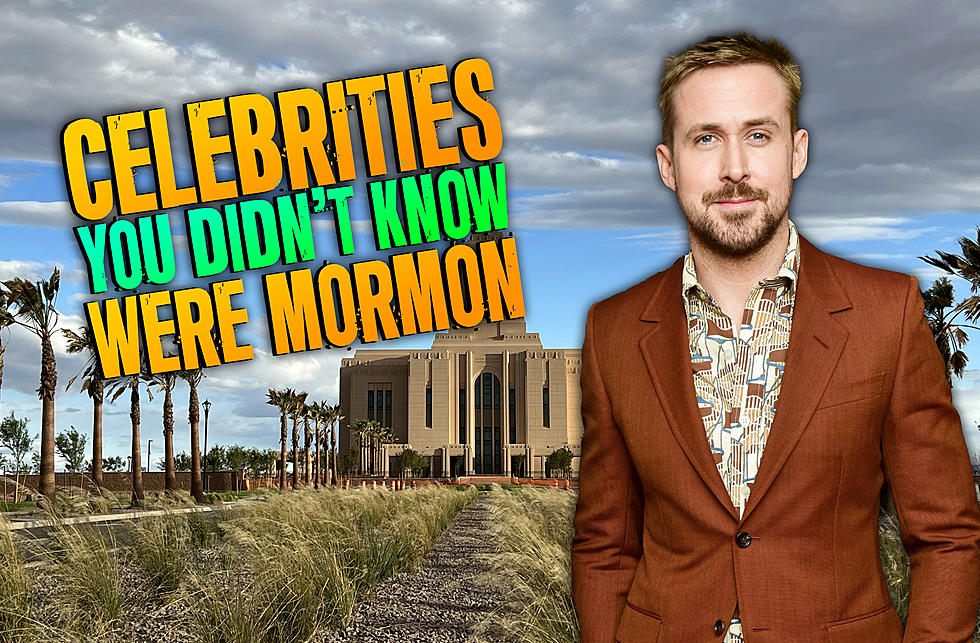 Celebrities You'd Never Guess Were Raised Mormon
GETTY IMAGES
Let's face it. If you grew up in Utah, you were either raised Mormon, or your friends were.
To me, it's always pretty interesting when you find out about a celebrity that was ALSO raised Mormon!
Here are a list of celebrities that were ALSO raised Mormon, and a few might SHOCK you!
1. Ryan Gosling:
Ryan was raised in the LDS church, with a very active mother. However, she let Ryan choose his own course and eventually he decided to leave the church.
2. Katheryn Heigl:
Katheryn Heigl was raised Mormon. She's even said the values were deep in her core that she didn't want to live with a man before marrying him!
3. Paul Walker:
The Fast and the Furious star was also raised in the church. He didn't leave until he was an adult. However, Paul has referenced that his Mormon beliefs DEFINITELY helped influence his idea of family beliefs and parenting.
4. Amy Adams:
Amy no longer lives the Mormon lifestyle but has said "What I still feel and rely on from that kind of teaching, is how you can bring a lot of joy to the people around you by being positive and hopeful."
5. Bryce Harper:
Bryce Harper is a Major League SUPERSTAR out of Las Vegas. He went to early morning Seminary in high school and even has Luke 1:37 ("For with God nothing shall be impossible") printed on all his bats.
6. Derek & Julianne Hough:
The dancing brother and sister duo are seen all over TV. They're no longer practicing, but In an interview with the New York Post, Julianne said  the "no sex before marriage, no drinking, no caffeine, no smoking, no swear words, no R-rated movies" environment was hard for her when she entered Hollywood.
In Derek's book,  "Taking the Lead: Lessons from a Life in Motion,", he talks about his upbringing being "VERY MORMON" and says today, he still tries to not consume alcohol or coffee.
7. Chelsea Hander:
Comedian, Chelsea Handler was raised in a split-faith family. Her dad was Jewish, while her mom was Mormon. The kids got to choose what religion they wanted to follow, to which Chelsea says "I grew up as a Jew and Mormon … so we had to choose and I chose Jewish, obviously, because Mormonism is so ridiculous."
8. Aaron Eckhart: 
You would know Aaron as Harvey Dent aka 2 Face in The Dark Knight! Aaron served a mission in Switzerland, but is no longer practicing. He told Entertainment Weekly "I'm sure people think I'm a Mormon, but I don't know that I'm a Mormon anymore, you know? To be honest, to be perfectly clear, I'd be a hypocrite if I did say that I was, just because I haven't lived that lifestyle for so many years."

More From Cat Country 107.3 and 94.9