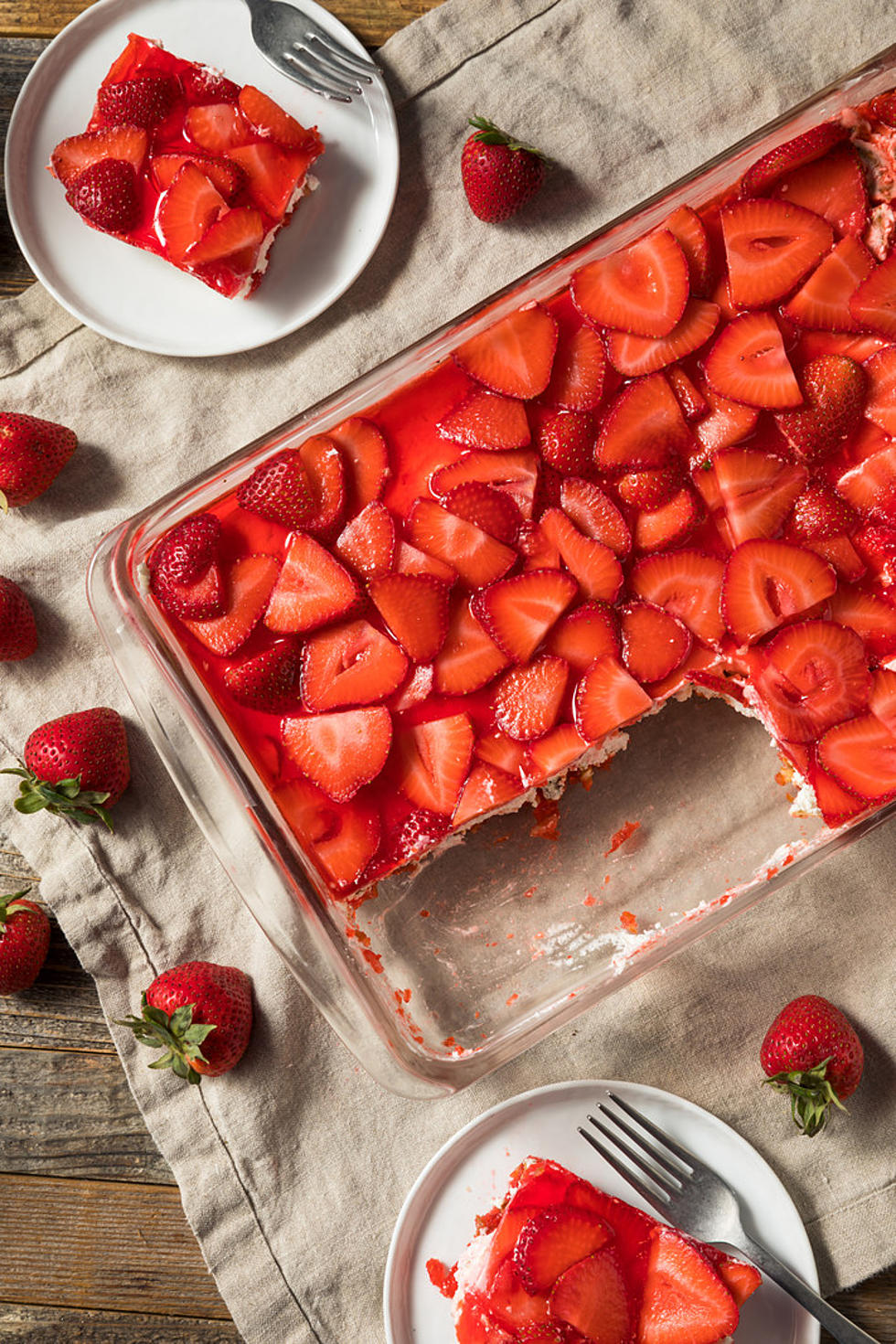 Delish Thursday: Scrumptious Spring Strawberry Topped Cake
bhofack2
Hi Friends!
This is my favorite week of the year because I have the privilege of celebrating the birthday of my beloved husband.
He is the sweetest, kindest, most patient man I know. He has to be to be married to me! Anyway, I really enjoy spoiling him on his birthday week.
Every year for his birthday I make him his favorite dinner and birthday dessert. There are 3 different desserts he typically chooses from.
One dessert is the basic Jell-O cake.
Another favorite of his is a lemon cream cheese dessert. I'll share that recipe with you another time.
But the majority of the time, my sweetheart chooses this delicious strawberry cake for his birthday dessert.
Because his birthday is in April, which happens to be strawberry season, we are able to get the perfect, juicy, ripe, delicious strawberries for his cake.
So, Sweetheart, Happy Birthday and don't forget to make a wish! (I love you!)
STRAWBERRY TOPPED CAKE
Ingredients:
1 white or yellow cake mix (Mix and bake according to the package directions.) OR
1 yellow cake made from scratch
2 pkgs. (8 oz. each) cream cheese, softened
1 cup powdered sugar
1 cup heavy whipping cream
2 packages strawberry glaze or homemade strawberry glaze (see recipe below)
1 pint fresh strawberries, cleaned and cut into small chunks or slices
Directions:
Mix and bake the yellow or white cake. (A scratch cake is best, but a cake made from a mix turns out pretty delicious too!) Let the cake cool completely before spreading on the rest of the ingredients.
In a large mixing bowl, beat together the softened cream cheese, powdered sugar and heavy whipping cream.
Spread the cream cheese mixture on the cooled cake and refrigerate while preparing the strawberry mixture.
Prepare the strawberries and make sure they are dry before stirring them into the fruit glaze.
Spoon the strawberry mixture over the cake. Keep leftovers refrigerated (if you have any— we usually don't!).
Here is a recipe for homemade strawberry glaze if you don't like the packaged kind:
Ingredients:
1 unsweetened Kool-Aid packet (strawberry or raspberry)
1 cup granulated sugar
¼ cup cornstarch
2 cups cold water
Directions:
Whisk together the Kool-Aid packet, sugar, and cornstarch in a 1-quart saucepan. Mix well.
Whisk in the cold water and bring to a boil over medium-high heat. Stir constantly.
As the mixture begins to come to a boil, it will begin to thicken slightly.
Once mixture is boiling, turn the heat down to medium-low and let it continue to boil (stirring constantly) for 1 minute.
Allow the mixture to cool completely before stirring in the strawberries.
Delish Thursday is a KDXU weekly feature written by local St. George culinary expert Laura Squires. Laura doesn't have a restaurant or bakery, but if you've ever tasted her food, you know that she is one of the best food artists in the world! Laura has been a resident of Southern Utah for  more than 30 years.
More From Cat Country 107.3 and 94.9