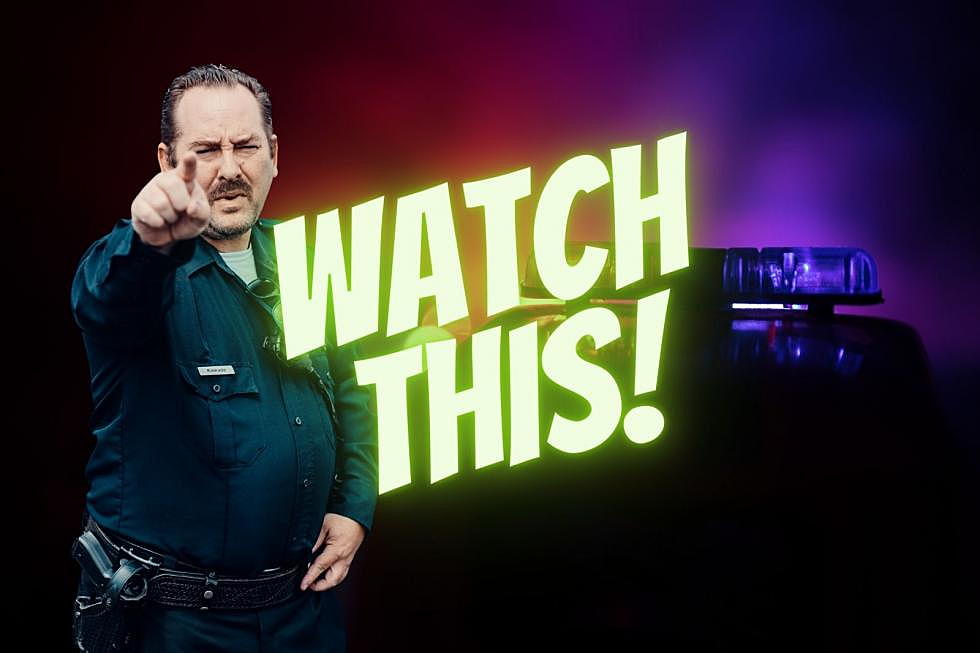 Look! You See Explosion In Utah Police Officers Hand
According to the X account for the Utah Country Sheriff Office, one deputy was warming up his breakfast in the microwave as usual, but it didn't go as usual.
One deputy regularly warms up a boiled egg in the microwave for about 20 seconds. This time the boiled egg that the unnamed deputy was warming up, exploded right in his hand. You can see on video footage just how far the pieces of egg fly. I would have screamed bloody murder. This is one of the best jump scares I've seen in awhile.
With the job that police officers do, I am sure that the explosion stunned him and his fellow deputy real good. Neither officer was injured, just had a stinky mess to clean up.
Click on video below:
"]

carbongallery id="6543d6f016be68768f6e9a2b
Walmart Is Cracking Down On Utah Customers That Use These
With the price of living skyrocketing, many have returned to scouring the internet for coupons to help feed their families.
If you use coupons listen up! Walmart is changing up their policy regarding coupon usage. This isn't just for those using extreme couponing methods either. Walmart will still be accepting manufactures coupons, just some of the ways they are implementing will change. Walmart does not put out their own coupons or accept digital coupons, but does accept manufacturers coupons.
The basic rules haven't changed, but a couponing website called "Coupons in the News" reported that Walmart updated their coupon policy for the first time in six years in September 2023. One of the biggest changes they noticed in the new policy is that, "Walmart does not give cash back nor will any overages apply to the remaining items in the transaction if the value of a coupon is greater than the purchase value of the item." That also includes any WIC or SNAP items.
The policy used to allow Walmart to apply those overages to the total price of your order and give you cash back if there was still an overage after your balance was covered.
Another change that was made to Walmart's policy has to do with overriding their computer system to fix or adjust a coupon that wasn't scanning. It either scans and works or you don't get to use the coupon. Taking away the digression and ability of managers and associates to adjust problems or errors is going to be the biggest headache for everyone.  If you thought Walmart was letting computers take over before, with their self check out sweeping out most of the check out lanes in our local Walmarts, we ain't seen nothin yet.
Just remember that the poor associate behind the register has no authority to make a change and should not be yelled at for corporates changes.
You can read all of the details here: Coupons In The News
If you need grocery help check this out: Utah Food Bank

Another Amazing Cat Country Utah Winner: John Buck
We are making a collection of amazing winners here on Cat Country Utah. Our listeners contribute so much to the station and morning show. The connection to our community is what makes my job so fun.
John Buck is the latest winner of the Lifetime Smoker Grill from Cat Country Utah!
John Buck lives and works in Cedar City Utah and listens, texts and calls in every week. He is a party in a box, and has a positive outlook on life. He is a great photographer and loves sharing nature pictures with us.
He loves sharing about his sobriety and cheering on others. He is a good dude. So, congrats to one of our great radio contributors, John Buck! If you know him tell him he rocks. 

More From Cat Country 107.3 and 94.9