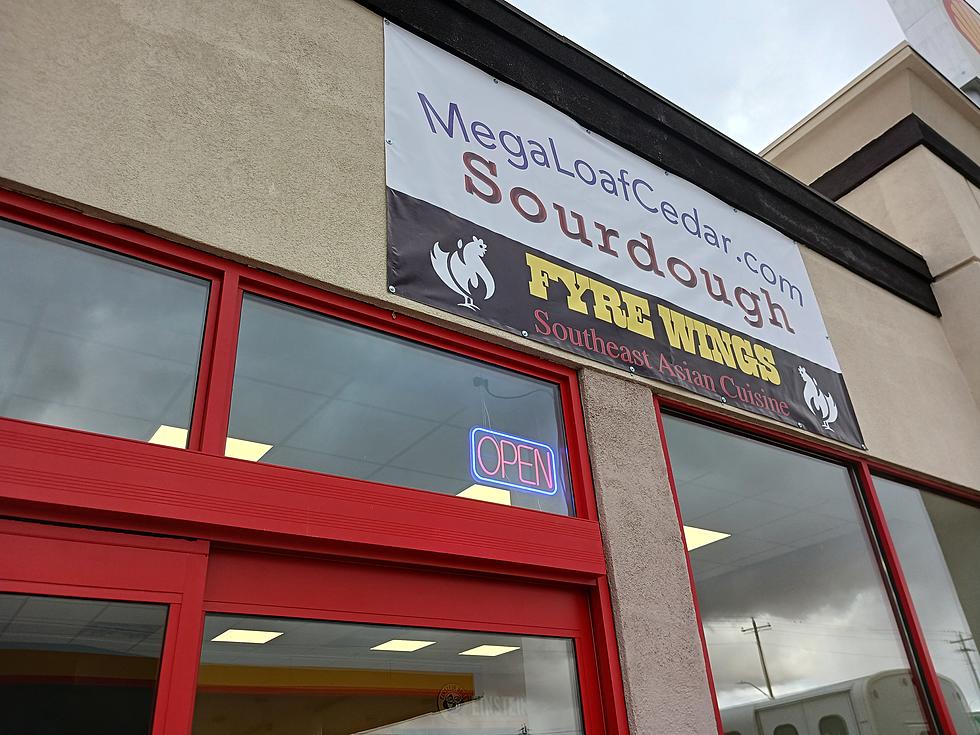 All You Knead Is Loaf in Cedar City
Photo/Andrea Wright
A Cedar City Farmer's Market staple celebrated the grand opening of its first brick-and-mortar location. 
Megaloaf has been visible at Farmer's Markets around Cedar City for a while now and is where I first discovered them. 
According to Brittanica.com "Bread has been a major food since prehistoric times. The first bread was made in Neolithic times, nearly 12,000 years ago." 
The bread Megaloaf specializes in, sourdough, is made by combining flour and water and setting it aside for a few days. According to Brittanica.com, "During this time, yeasts that are naturally present in the air combine with the mixture and begin to ferment, which creates the sour flavor noted in its name." 
Megaloaf sourdough specialties include a rosemary and garlic loaf, jalapeno loaf, and everything Bagel loaf.  
I've tried both the jalapeno loaf and the everything bagel loaves which were both delicious and I was happy to find that they had mini loaves at their grand opening. 
Megaloaf is located at 1075 West 200 North in Cedar City in the Shell station. 
More From Cat Country 107.3 and 94.9