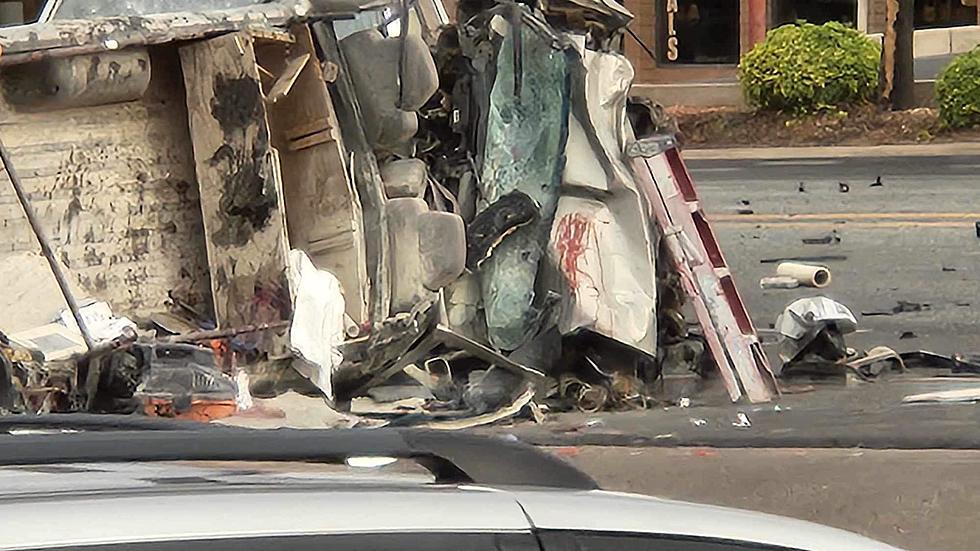 Person trapped in Crash on Sunset and Valley View in St. George
Photo Credit: Brodie Rose
A crash with injuries was reported on August 15 near Valley View and Sunset in St. George.
It's currently unknown as to how severe the injuries are, but the road is currently facing some rather serious traffic backup from the leftovers of the accident.
The St. George Police Department released a statement on their Facebook page covering the incident.
The report comes courteous of Public Information Officer Tiffany Mitchell of the SGPD.
"We have a serious car crash collision here on Sunset just West of Valley View Drive," said Mitchell. "Now, what that means is that the westbound traffic is moving fairly well, but the eastbound is going to be kind of a hassle.
The crash can be seen in the video posted along with the statement from Mitchell and shows a vehicle in complete disarray with pieces of metal and rubber strewn across the Sunset street.
Medical personnel can be seen on the scene as fire fighters work to free a person trapped among the wreckage, which Mitchell confirms later in the statement.
The cleanup is expected to last for a couple of hours, so if you're planning on travelling through the Santa Clara area today, then you may need to heed the words of Officer Mitchell.
Mitchell said, "We're going to be turning people southbound at West Ridge right now until this gets cleared up, which I'm guessing is going to be a couple of hours."
Be sure to stay safe as you're travelling through the area this week, especially as school starts for many of the youth of Washington County.
UPDATE at 200 p.m. : A man unfortunately passed after sustaining injuries from the crash on Sunset Boulevard. The other driver has been arrested for negligently operating a vehicle resulting in death and reckless driving
Do Not Leave These 12 Items in Your Car in the Southern Utah Heat
Things to NOT leave in the car on a hot day
More From Cat Country 107.3 and 94.9