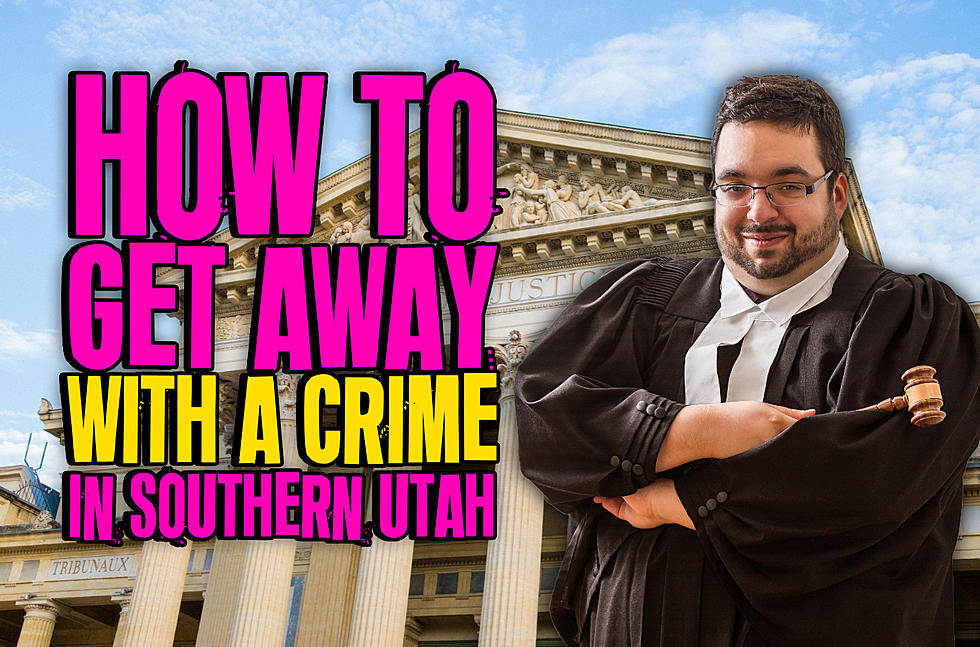 How To Get Away With A Crime In Southern Utah
Canva
We've all committed crimes! Every single one of us. Whether it be going over the speed limit, or stealing someone's car, leading police on a high speed chase from Hurricane to Panguitch. WE'VE ALL DONE IT! 
Here are the best ways to get ZERO JAIL TIME for your crimes with some well placed compliments.
"EVERYONE SHUT UP! HE'S TRYING TO TALK"
This one works wonders when the Judge is banging his gavel shouting "ORDER!"
"Your honor, before you give me the verdict... I want you to know that you're right NO MATTER WHAT!"
Make the judge feel important. That they're smart regardless of their verdict. This will make them go "Wait a minute. This guy's pretty cool!"
"Wow! I can see your muscles through that robe, your honor!"
Compliment his body. Let him know he looks great. Everyone loves hearing that their body is looking good!
Hire a friend to be in the crowd and shout "THIS JUDGE SUCKS!" then you say "Your honor, do I have permission to beat this guy up?!"
Your judge will be like WOW! This dude isn't bad! There's no way he committed this crime!
"Your honor, the only reason I assaulted that guy was to hopefully come here and meet you! Big fan!"
He will be so flattered that you went to such lengths JUST to meet him. He'll definitely let you off.
When the judge asks you a question don't react... Then snap out of it and say "Oh wow! I'm sorry, what did you say? I was just lost in your eyes for a second!"
Again, we ALL want to feel sexy and desired. If he feels like you're really enamored by him, he'll probably let you off with a warning or something.

Gallery: St George, Utah Is Showing Off After Record Rain And Snowfall
St George and Surrounding Areas Show Off Stunning Views
More From Cat Country 107.3 and 94.9