 The Most Crazy Unique Store In Utah Is In St George
When you think unique do you think awesome or odd? Most of the time I think odd is awesome. When I think of a unique store, I think of a T'N'T shop that was by my house in West Valley City, Utah that had everything from shop equipment and packaged food and treats to case lots of scrapbooking stickers and paper. It was so hodge-podge and wonderful. It was so cheap that I knew I could buy SOMETHING every time I went.
A lot of times your local souvenir shop has some pretty eclectic options for sale. These are the unique shops that you go to find your white elephant gift.
One of the strangest and yet amazing stores in Utah and probably all of the west, is Your Family Still Matters Paintball - Food Storage & Violins (&Band) in St George. And the store knocks it out of the park with a 4.7 Google rating out of 65 reviews!
I mean when I am writing my shopping list I have often wished that I didn't have to run all over town when all I need is a little paintball ammo, violin sheet music and some freeze dried raspberries that will last me 25 years. ;)
It really is a cool store. Every time I go in, I stay for way too long looking at everything they have to offer.
If you live in town, drop by. If you are visiting or traveling thru, make sure to make it a stop. It's quirky and funny and somehow works cause their still in business.
You should definitely go see it for yourself! All in one store. It's silly and great.
Monday 10 AM–6 PM
Tuesday 10AM-6PM
Wednesday 10 AM–6 PM
Thursday 10 AM–6 PM
Friday 10 AM–6 PM
Saturday 10 AM–6 PM
Sunday Closed
Holiday hours separate

I am not having a great week. My daughter got her license and on day 2 she blew up her engine.
 2 days after that my car broke down and we took it to get serviced. I got it back the next day and the code came back on. I took it back and they said it was gonna be expensive to fix. So we went to pick it up and the car didn't even make it to the light before it died in the middle of the road. 
My daughter was driving and freaking out. (Secretly I'm blaming her for another broken car. She is obviously a car crap magnet. J/K) It's dead. It would cost more to fix it then it's worth. Money and transportation stress is awful! I don't wish that stress on anyone. You start looking for cheap cars and freaking out about how you are going to get everyone to work. 
So today I had to take our truck to work. I thought I would be nice and fill it up for my husband. This is when the worst fail comes in....
Let me start by saying that my day was already a little stressful besides the car stuff. I already had a few conversations and problems at work that riled me up. I was on the phone and got out at the gas station to fill up. I was on and off the phone with my kids telling them I was on my way. I started the gas and put my card away in the truck.
Suddenly my heart dropped and I freaked out. I PUT GAS IN MY DEISEL TRUCK!!!! I ripped the gas pump out of the tank and it spilled on the ground. What was I doing? I never drive the truck! I was on autopilot at a gas station I go to at least once a week. I already lost 2 freakin cars this week within 4 days! Work was dumb. My kids kept calling. How much did I put in?  NOOOOOOOOOOOOOO! WHY????????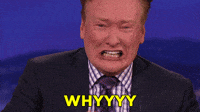 I called my husband at work. He actually answered and said, "Hi Babe. What's up?"
I could barely get the words out clearly. My voice was pretty quiet and cracking. "Babe, I put gas in the truck." He just sat there for a second and said, "Regular Gas?" I said yes and told him I realized the mistake and had only put 4.6 gallons in. He said," Ok I'm coming, it's ok." HE IS THE BEST HUMAN. I cried.
I had to go tell the manager what happened and that my truck would be there for a while. I sat there and waited trying not to keep crying but it was all coming out now. All of the pent up stress, I was a mess.
I can feel it still as I am typing this. Life is HARD sometimes and this was just a pile up of MILD things. Wow.
Thank you to my amazing husband. Thank you to his boss who let him leave to come save me and drain all of the gas out of our truck for 3 long, hot hours. Thank you to our friends who saw my sad Cat Country Utah facebook post and immediately asked if we needed help. It always takes a village. I am glad I have a good one. ♥

More From Cat Country 107.3 and 94.9