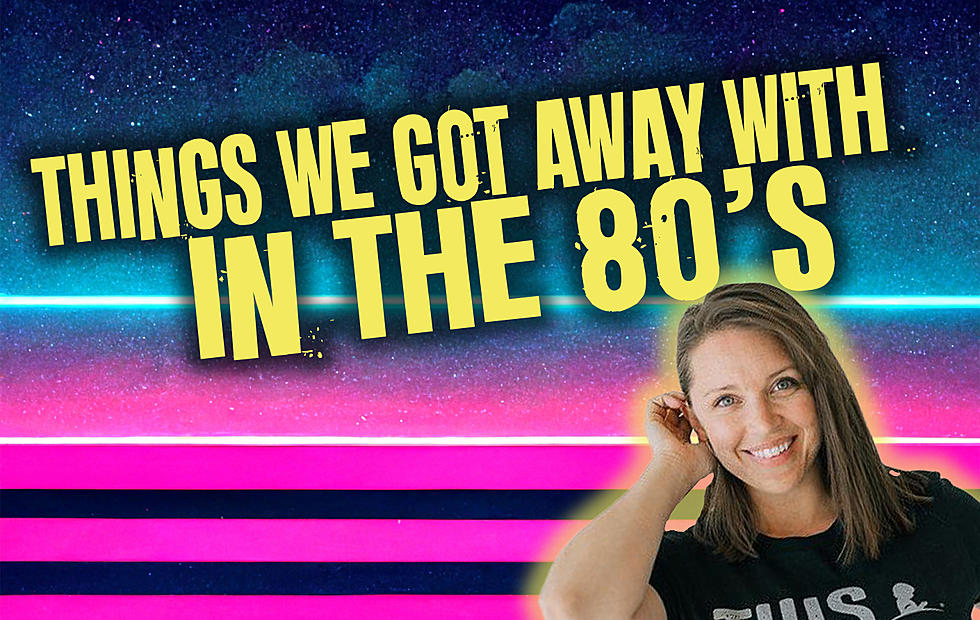 Remember This? Classic 80's Life In Utah
Canva34.Local@townsquaremedia.co
These things are so Classic 80's and will make you nostalgic for a simpler time.
Ride In The Back Of A Truck-
It wasn't even a question of how many seat belts there were, we would pile people in the back of the truck to go ANYWHERE. We drove on the freeway all the way up canyons to go camping or look at the fall colors while enjoying the nice blustery breeze. We even had blankets in the truck for this purpose. When it snowed, we pulled the tube down the street with the truck with kids in the back and on the tube. We didn't even wear bubble wrap for it!
Pay Phones Baby-
They were still everywhere. No one had cell phones yet and beepers were just getting ready to take off. Who didn't do the classic dial your parent collect and wait for, "Would you like to take a collect call from____MOM IM AT THE MALL!" or "MOM K we are ready to be picked up" (from the movies) We thought we were so smart.
Bikes Were Life-
We rode everywhere on a bike. Most of the time no one knew where we all were. They just drove around and looked for the pile up of bike on some ones front lawn.  My parents were at work and I knew to call them from my friends house, when I knew they would be home, or leave a note. But we never waited for a ride. We had bikes. We were free!
Crazy Car Riding-
We would take turns laying in the back window until it would drive my parents crazy. Then when my mom would crack down and say we HAD to have our seatbelt on, we would try many different ways to "have a seatbelt on," but not really. I think I put one on my ankles, middle and under the pits so I could lay down. hahah
Smoking Those Candy Cigarettes-
We bought these at The Keyhole at the Valley Fair Mall. You could blow chalky powder out of them that looked like smoke! We walked all over the mall and neighborhood pretending to smoke. But We NEVER tried the real stuff cause, "It's Hot to Not," and no one would "DARE," if you know what I mean. ;)
The BEST metal playgrounds ever!-
If you've never been thrown from one of these bad boys have you even lived? We did it every recess. Can you even imagine one of these on a school playground today? I couldn't find a legal image I could use to get into detail about all of the most amazing aspects of the metal rocket we climbed up and metal slide that you scarred your legs with because it was the temperature of the sun. The Metal jungle gyms were awesome. We had giant monster tires at our school playground that were stood up and half buried. We climbed on them and hide in them while playing tag. Oh it was the best.
Going to the Library To Do Your Paper-
I had to go to the library (by myself mind you) to use the typewriter and then the computer to get my homework done. I was gone for hours. Like HOURS! My mom just knew where to come look for me I guess. Sometimes, I even had to wait in line because all of them were being used, so I used the card catalog to look up more detailed info about whatever subject I was working on.
Garbage Pail Kids-
I have no idea why these didn't scare the crap out of me. We thought they were hilarious and of course no self respecting parent liked these. There is no way these VERY non-PC cards would make it to a commercial in today's society.
Saturday Morning Cartoons-
We lived for cereal and Saturday Morning Cartoons. We got the off brand Cheerios and I would ladle the sugar on top. Cartoons started early and went all morning long.  My personal favs were the non-PC Looney Tunes, Smurfs, Thundercats, He-Man, Transformers, Inspector Gadget, Where In The World Is Carmen Sandiego? Ducktales and The Chipmunks. ♥ Then the kick off for TGIF in the late 80's was amazing!

Gallery: St George, Utah Is Showing Off After Record Rain And Snowfall
St George and Surrounding Areas Show Off Stunning Views
More From Cat Country 107.3 and 94.9