Southern Utah Emergency Checklist
We all know we need to be prepared for emergencies but sometimes it can be a bit overwhelming. With our diverse climate in southern Utah you can go from the freezing snow and rain to sweltering temperatures in mere weeks.
You never know when "The Earthquake" is going to happen or maybe a local volcano that made the lava fields in Santa Clara/Ivins, Utah area is reborn. If you make some preparations you can live more at ease, instead of in fear.
Are you ready for an emergency? Don't worry if you don't feel prepared yet. You can change that and do something about it starting right now. You probably have most of the items that you need at home, now you just need to assemble them so that you are prepared at the right time. There are many versions of emergency preparedness. So tailor your checklist to your circumstances and your particular area. Also, switch out and be prepared for the season at hand.
Emergency Supplies
Home:
1. Water storage for at least 2 weeks (Some recommend 3 months- 1year)
2. Food essentials for at least 2 weeks (Some recommend 3 months- 1year)
3. Candles
4. Flashlights
5. Batteries for flashlights and phones
6. Generator
7. Tools to turn off utilities
8. First Aid Kit
9. Medications
10. Diaper bag and other needed baby items
The list could go on and on but these are the top essentials for most people. Also don't forget to have a "go-bag" to grab and run if the situation is so dire that you need to get out of your house or the area in general.
Car Preparedness:
1. Water
2. High calorie snacks that don't expire quickly/hard candies
3. Blankets
4. Rain covers/plastic sheets for shelter
5. Change of shoes/boots
6. Maps
7. Back up batteries for phone/emergency radio
8. Jumper cables
9. Rope
10. Small shovel
11. Flares or reflectors
12. Baby items
13. Medicines
14. Duct tape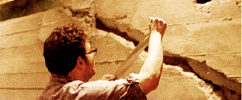 You can never have too much duct tape.
For a complete and detailed list of what is on the governments list, you can check it out here:
If I've missed something that should be on the list, let me know.
contact me at aaronee@townsquaremedia.com
10 Most Common Traffic Violations In Utah
These things are the most likely to get you a ticket in the Beehive state.
Gallery: Cedar City, Utah Is Showing Off After Record Rain And Snowfall
Cedar City, Utah & Surrounding Areas Are Absolutely Gorgeous This Time Of Year
More From Cat Country 107.3 and 94.9