The Top 6 Pizza Places in Washington County Utah
We polled our listeners on Cat Country Utah and after the votes came in, we got a list of the top 6 pizza places in Washington County. I was actually shocked at the places that didn't make the list. So I am sure there will be another round of nominations in a few months because there are some big names not on this list. * You could not pay to make the list.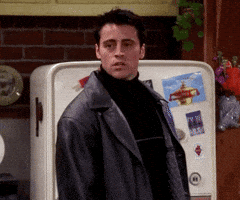 Now for the next round of voting.
We will narrow it down to the top 3 and then I will go out and sample some delicious pizza in Southern Utah, to score the top 3 pizza places in St. George, Utah and surrounding areas. Make sure you scroll to the bottom to cast your vote!
Riggatti's in St. George, Utah came in 1st for its wood fired pizza! 974 W Sunset Boulevard,St. George, UT 84770. Some listeners said this is the best pizza they have every tasted. WOW!
There is a location in St. George and Washington, Utah. Riggatti's does specialty pizzas battles of the month and the reigning champ stays on the menu until the next contender out sells the reigning champ. So, there is always something new to try.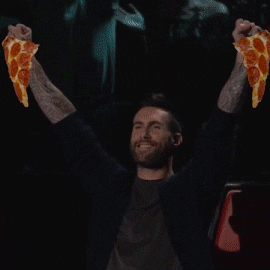 Mainly Pizza in Leeds Utah came in 2nd place with some great reviews. I didn't really know where it was but it is close to the freeway in a little strip of businesses @545 N Main St unit 6, Leeds, UT 84746. Mainly Pizza serves appetizers, specialty pizza, pasta and flatbreads.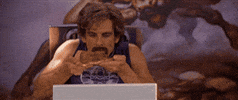 3rd place is Mountain Mike's in Hurricane, Utah. It is a new pizza place and is already getting rave reviews. The info our listeners gave was that it is a little pricey but the pizza is so big that there is plenty of leftovers for the next meal. I also hear the garlic knots are the bomb!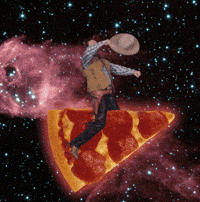 Coming in 4th is Costco Pizza in St George, Utah. You really can't beat a large pizza for $10 or a slice and drink for $1.99. You get a huge pizza that is foldable and delicious. It is also very fresh, made right in front of your eyes, if you are waiting in line.
5th place is Slice House in St George, Utah. This is fairly new in town. It offers pizza, pasta, subs, and more! They tout that their pizzas are made with the freshest ingredients. They also take catering orders.
And in 6th place is Slice of Veyo. I honestly didn't know this place existed. We got a bunch of votes for their pizza, so other's obviously know about it. The menu is pretty vast from salads and pizza to paninis and hotdogs. You can check out the menu and order online.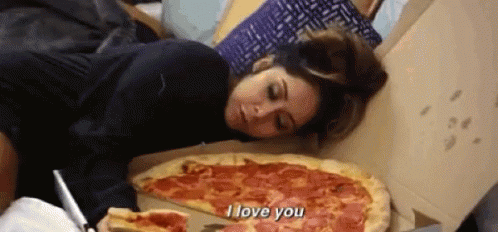 Now it's time to make your vote count! Vote for your favorite place here: Cat Country facebook voting.

Get the Cat Country Utah app and you can listen and score FREE prizes and FREE business shout outs across the state! 
Every week DJ and Aaronee select several local businesses in town to give FREE business shout outs on Cat Country 107-3 & 94.9. Next it could be YOUR business that gets the free air time. Please email us for more info here: Aaronee. Just email your business name, contact person and the info you would like to get out to our listeners. 
To really enhance your FREE business shouts outs you can do a promotional giveaway from your business and really stretch the FREE airtime. The bigger the prize value the more air time you get. 
To market and advertise your business to the local market, pick a radio station that fits your target demographic and does well on social media to really influence the local consumers. You throw the party and we will get out our big megaphone and tell the people.
Here are some great ideas on how to market your business with the radio station and use your ad dollars well. 
-Contact radio stations: Reach out to local radio stations like us, and inquire about any promotional opportunities they may offer. Some stations may have segments or programs dedicated to promoting local businesses, events, or initiatives. We also have fun promotional opportunities to advertise regularly so ask us what we have going on at the time you want to advertise. 
-Community events and partnerships: Radio stations often support community events and initiatives. By participating in local events or partnering with community organizations, you may increase the chances of getting mentioned or featured on the radio. You also have multiple ties with business leaders in the area that also support the events or charities you choose to support.
-Provide value to listeners: When pitching your business to radio stations, emphasize how your products or services can benefit their audience. Highlight any unique features, special offers, or community contributions your business offers. Make sure you can say what the benefit is in 15 seconds or less. 
-Build relationships: Establishing relationships with radio hosts, producers, or media personnel can increase your chances of being featured. Attend networking events or reach out to them directly to introduce yourself and your business.
-Online radio, social media and podcasts: Consider exploring online radio stations and podcasts that cater to your target audience. Many of these platforms provide opportunities for business shout outs or interviews.
Remember, while free radio shout outs can be beneficial, it's essential to have a comprehensive marketing strategy that encompasses various channels to reach your target audience effectively. We can do that for you!
From promotional marketing and radio ads, SEO and digital marketing, to helping you with your website and social media, we got you! Contact Heather.pearson@townsquaremedia.com for your FREE business marketing overview to see how we can help stretch your marketing dollars.

More From Cat Country 107.3 and 94.9