The Top 5 Things Utahn's Are Googling Right Now
Did you know that the U.S. Googles more than ANY other country? Apparently only 27% of us Google everything. Wha?? I thought that number would be much higher. India comes in second with 4.46%. So here in Utah what are we Googling most? Here's the list:
#5 Dance Reels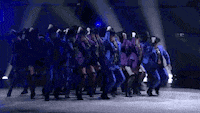 In Utah we love our dancing and singing. Performance art is big in Utah. A lot of us had to take classes growing up because we were all going to become super stars like, The Osmond's, Julianne Hough and David Archuleta.
#4 Country Music
Country music is actually trending nation wide right now because of the interest in crossover artists. There are 4 country artists in the top 10 on the top 100 chart! Top Google questions sound something like, " is Jelly Roll really Country?"
#3 Christmas Gifts
In Utah we like to plan ahead, like WAY ahead. It gives us fun things to look forward to. When I start this early, I just end up hiding presents in a 'really good hiding spot,' only to lose them for several months.
#2 Prime Day
In Utah we love our sales and we love our Amazon. There is just something about find a really good deal and having packages waiting for us at our door. It's like Christmas everyday.
#1 Halloween
Utah is on the top of the list of most festive states. We like to decorate and celebrate more than almost any other state. Celebrate one holiday at a time, but plan ahead for all of them!    
More From Cat Country 107.3 and 94.9