Utah's BEST Fall Movie Line Up (Full Family Friendly List)
Tis' the season for some fall movies, pumpkin spice, caramel apples and popcorn!
I LOVE this time of year. Ahhhhhhh! I sat my kids down and came up with a list of the BEST of the BEST Family Fall Movies. Then I thought I should ask online so I didn't miss anything and wow this list is incredible!
(Scroll to the bottom to screen shot or copy and paste the full list.)
So first of all listeners/followers of Cat Country Utah pointed out, that football is in full swing. hahaha Yes we know. We will watch that too! 
Of course Halloween movies will top the list. Although Chucky is not on our family friendly list. ;)
I still haven't seen Practical Magic so I will have to check it out.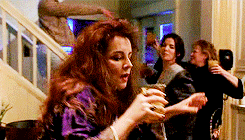 I haven't thought of some of these movies in such a long time. I am so glad I asked for others input. This list is awesome. 
Anything to do with fall sports must be considered as well.
I don't know about Rambo, Shane. hahahahh
I JUST watched Dan in Real Life with my kids (I've seen it before) and we all loved it.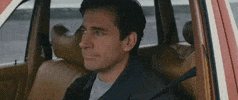 These are mixed up so your family can pick and choose different types of movies and not watch all of the cartoons in a row.
Ok so here is the list that we came up with:
Hocus Pocus 1 & 2
Coraline
Edward Scissor Hands
Nightmare Before Christmas
The Village
Book of Life
Night at the Museum
Rudy
The Mummy
Coco
Goonies
The Sixth Sense
Haunted Mansion
The Visit
Men In Black
Corpse Bride
Beetlejuice
The Addams Family
Jumanji
Gremlins
Casper
Haunting Hour
Frankenweenie
Practical Magic
Thriller (The making of Thriller is on repeat at my house)
Halloweentown
Matilda
ET
Remember The Titans
Ghostbusters
Maleficent
The Blind Side
Cruella
Monster House
National Treasure
ParaNorman
You've Got Mail
Fantastic Mr. Fox
It's The Great Pumpkin, Charlie Brown
October Sky
Friday Night Lights
Knives Out
Sleepy Hollow
Murder On The Orient Express
Hoosiers
Here is a list of series to add:
Harry Potter
Twilight
Goosebumps
Disney Channel Originals Halloween Movies
Hotel Transylvania
How to Train Your Dragon
Sherlock Holmes
Happy Fall ya'll!

More From Cat Country 107.3 and 94.9