Perfect Christmas Gift: Win Chris Janson Tickets here!
EVAN DE STEFANO
Listen to Chris Janson announce his concert coming to the Washington Country Fair April 21st, 2023  He busted into the morning show on Cat Country 107.3 & 94.9. It was so fun.
DJ & Aaronee did an interview with 
Chris
Janson
  on Cat Country Utah and he gave away the first pair of tickets to his show coming up in April 2023.
Congrats
 to 
Chris
ti West, winner of the first pair of 
Chris
Janson
 tickets for Washington County Fair April 2023!
*For clarification purposes, the first code word was Chris, but we already gave those winning tickets away. There will be more codes and more winning with DJ & Aaronee in the morning on Cat Country 107.3 & 94.9*
How did we score Chris Janson for our Fair? Well, we all supported the concert last year with Walker Hayes!! When we support local events, we get even better local events. Susi Lafaele is the queen in charge of the Washington County Fair and it has only gotten bigger and better every year.
Here is Chris Janson himself telling you to listen to DJ and Aaronee for all the details and more chances to win! (Forgive us. We are just really giddy and think this is so cool.)
Tickets are on sale @ washcofair.net Get them before they sell out like last year. People were trying to find tickets to Walker Hayes last year at the last minute and paying upwards  of $250 per ticket. So grab yours now.
Wanna win?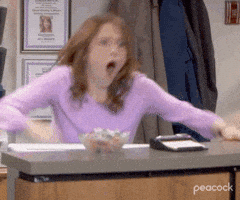 Now for the next code words.....
This is what you've been scrolling for....
Text the code words, "Merry Christmas" to 435-674-7014 to get entered to win the next Chris Janson tickets DJ & Aaronee will be giving away Wednesday morning, December 21st. Do it right now to get qualified.
Good luck and be listening for more chances to win leading up to the fair in April 2023!
You Can Rent a Cabin on the Ranch From 'Yellowstone' - See Pictures
The stunning Montana ranch that serves as the setting for the hit TV show Yellowstone offers cabins for rent, and the price includes tours of the set and ranch. Scroll below to see photos of the extraordinary property.
More From Cat Country 107.3 and 94.9