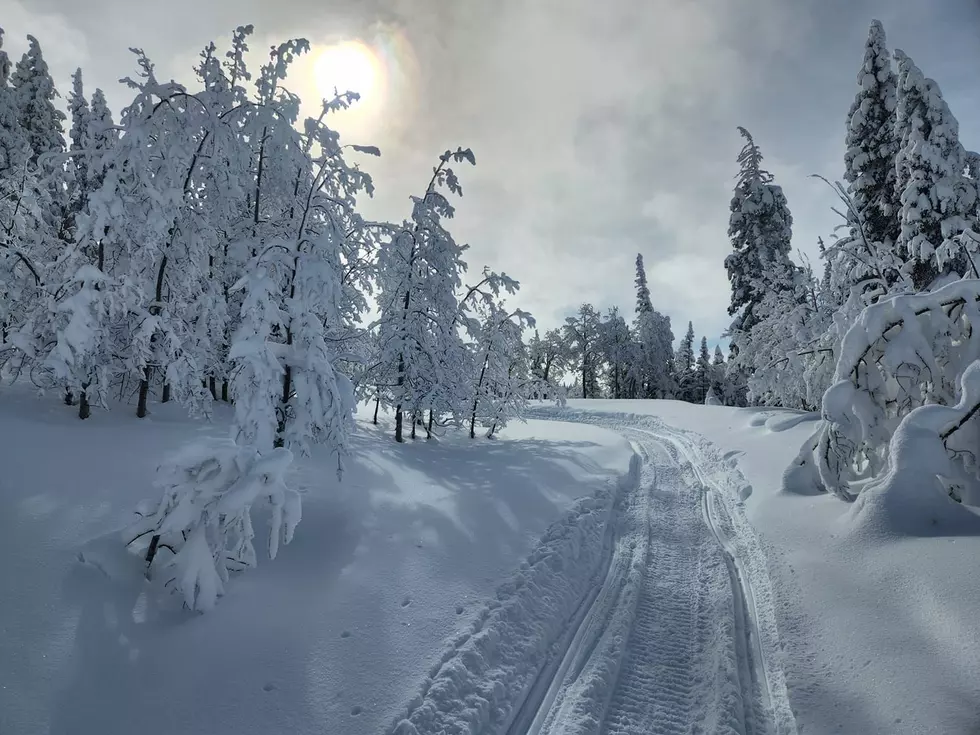 Massive Snow Storm Is Headed To Southern Utah
Tara Tucker
If you thought the last snow storm made travelling a nightmare, then this one is gonna throw you for a loop.
There is a winter storm warning in effect from 11pm tonight until 11pm tomorrow night for southern Utah.
That means conditions are not gonna be great out on the roads. Low visibility and wind driven snow may create 'white-out' conditions. Be Careful!
The snowpack in Parowan Canyon is higher than an SUV right now.
Weather reports are estimating 6-12 inches of snow! Brian Head has already reported snow fall has exceeded all of 2022 just in the first 2 months of 2023. Now we know there is even more to come. Are we ready?
-A street view up at Brian Head.-
This storm is not just snow either, we are expecting massive winds as well. Wind gusts are expected to reach upwards of 60 mph. Those conditions make travel dangerous because of visibility, traction and sometimes those gusts try to blow you right off the road!
The last winter storm that occurred just a few weeks ago, had many accidents up and down I-15 including a multi-semi pile up near the black ridge just after mile marker 39.
When the wind blows the snow right back on the road after it has been plowed there is not much drivers can do but slow down to a crawl.
The travel during and just after the storms blow in, is the worst. So if you can skip the commute in the morning, do it. The forecast show storms hitting southern Utah all week long, and wrapping up on Sunday. So plan more time for traveling if you must, and make sure you have an emergency car kit for back up. (Blankets, flashlight, snacks and water.) Charge up all cell phones and drive with a full tank of gas to be safe. You never know when you might have to stay in your car to be safe and warm for long periods of time.
State Finals for High School Basketball are happening this week and parents are worried about traveling through the storm with busses headed to northern Utah. So say a little prayer for the buss drivers and their safe travels.

Winter Storm Preparation
Essentials to help you through an extended winter storm
Gallery: Cedar City, Utah Is Showing Off After Record Rain And Snowfall
Cedar City, Utah & Surrounding Areas Are Absolutely Gorgeous This Time Of Year
More From Cat Country 107.3 and 94.9