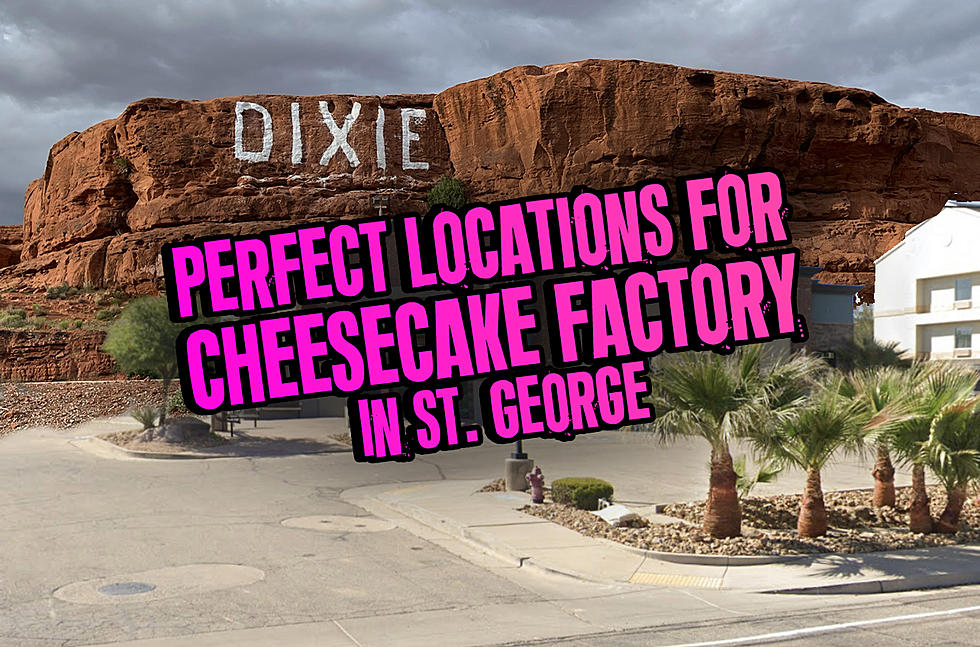 These Places in St. George Would Be Perfect For Cheesecake Factory!
Google Earth
It's maybe the ONE PLACE St. George has been begging for for A LONG TIME! Cheesecake Factory. We used to beg for Zupas, then we bullied them into FINALLY giving us a location. Now, we need to do the same for Cheesecake Factory in St. George! I'm ready! Here are the locations that would fit Cheesecake Factory TODAY!
The Old "Players" building:
This one seems like a homerun to me. How has NOTHING filled that location yet?! The old Players building is great! Tons of room, A bar, TV's everywhere, booths, tables. That place is literally perfect for Cheesecake Factory. Plus, it's right off of I-15 for everyone to see as they're passing through town.
The Old "Hash House A Go Go" Building:
If anything can beat the curse on this building, it would be Cheesecake Factory! For some reason, NOTHING has been able to survive at this location. Hash House A Go Go went under, Buca di Beppo, Ruby Tuesdays. I don't get it? The location is GREAT! Right on Red Cliffs Drive, in the parking lot of the mall! Cheesecake Factory could do it!
The Old "Sakura" Building:
This one is pretty small, but maybe they need to see we would sell it out every. single. night?! Maybe it could even be a Cheesecake Factory Express! The location is totally great though, right on St. George Boulevard. I don't know, man. I'm just giving options!
The Old "Magelby's" Building:
This one is NOT ideal, with it being connected to a Hotel that isn't even in business anymore, but It's a full restaurant that NOBODY is using right now. Let's just get them into the building and then go from there! They can move out and build their own building after they see how successful it is here!

More From Cat Country 107.3 and 94.9