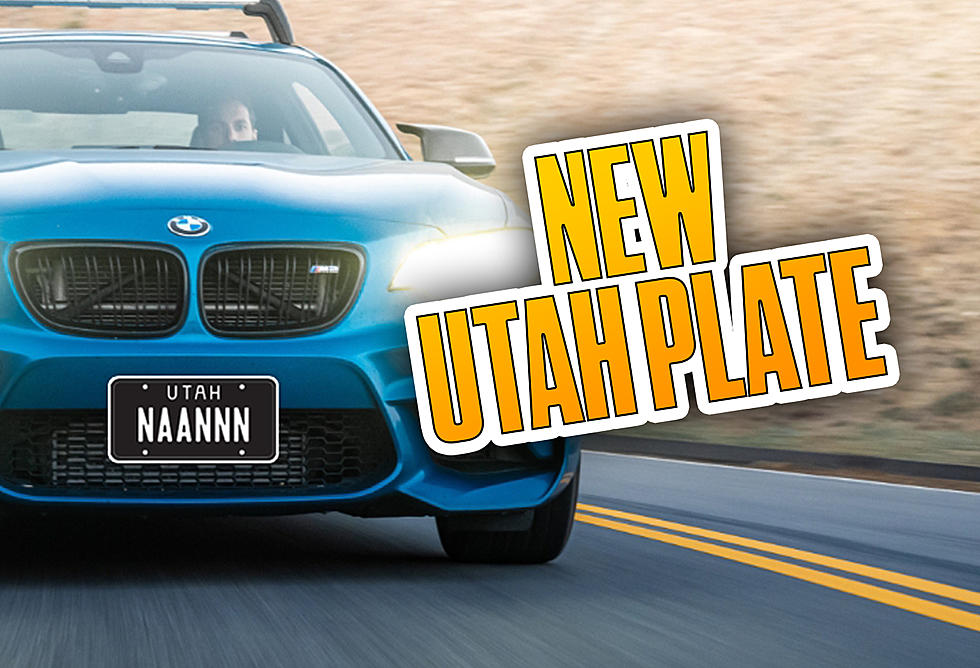 Black & White Utah License Plate… HOW TO GET IT NOW!
Canva
Here in Utah, we have the BEST license plate in the game... The Arches plate. Orange, Blue, White. GORGEOUS. But all the sudden, we suddenly have THE TOUGHEST plate of all time: Black & White! And you can get it on your car today!
I saw this from Twitter user: @SplashNephew where he posted these new Black & White plates on his Volvo (Below).
Twitter blew up with people wondering HOW? How can we all get these plates on our cars? Firstly: These are special plates that require annual contributions to the Utah Historical Society. Meaning, you will pay $25 for an initial contribution, and $25/year as an annual contribution. Here is a STEP BY STEP on HOW to get these plates!
It can be obtained at ANY DMV office and will be mailed from the Utah State Tax Commission.
To order this plate by mail, submit a copy of your current registration, any documentation required for the special plate, and a check that includes the cost of the special plate, plus $4.00 for postage to: Utah State Tax Commission, Motor Vehicle Division, P.O. Box 30412, Salt Lake City, UT, 84130.
These plates, NO DOUBT, will start showing up all over the place, so get yours today! I'm THRILLED these are finally available in Utah!

Wow! Utah's Next License Plates??
Utah's license plates are... OKAY. The Arches plate is AMAZING, but the others? Ehh...
I decided to design the NEXT license plates for MY HOME STATE: Utah!
1. The Dixie Plate:
There's not a chance this thing will fly, but I want it! I'd have it tomorrow! Fairly simple, but gives the St. George Pride Vibe with the sunset behind it. Showing clear skies that we get nearly everyday in St. George.
2. Modern Utah Jazz Plate:

No. Forget what I said on the Dixie Plate. I would have THIS ONE on my car tomorrow! The Jazz just did a whole new rebrand and they're keeping it simple. Bright yellow with the black. It pops. I love this plate!
3. The Beehive Plate:
The Beehive State, The Beehive Plate. An actual hive in the background with gooey honey running behind the numbers. This one would be the most UNIQUE plate in the world, and I'm kind of crazy about it!
4. The Elk Plate:
This ones for all the dudes out there. The Elk is the state animal of Utah, and I know there would be TONS of back-country folk that would sport this bad boy! Come on!
5. The Fry Sauce Plate:
Our most VALUABLE resource: Fry Sauce! It's a Utah staple, and it's GLORIOUS! In Fry Sauce We Trust!
6. The Califutah Plate.
This one is made for all those Californian's moving to Utah and trying to turn Utah into California. It's essentially the California license plate with Utah instead of California... Just to make them a little more comfy here.
See! It's a dead ringer! They'd LOVE IT!
Who do we need to send these to? Let's have the MOST AWESOME plates in the nation! Come on, Utah!

More From Cat Country 107.3 and 94.9